Meet Our Staff
---
Tom Hendry, President, Owner
Office: 239-303-0099
Email: thomas@hendryaluminuminc.com
Tom is a native Floridian who was born and has remained in Lee County his entire life which makes him uniquely knowledgeable of this area's construction industry. After graduating from Cypress Lake High School he began working in the aluminum industry as a delivery driver. From there he did various jobs in aluminum until he decided to get his specialty contractor's license in 1987.
---
Teresa Hendry, Treasurer, Accounts
Office: 239-303-0099
Email: teresa@hendryaluminuminc.com
Teresa was born and raised in West Virginia. She decided to move to Florida in 1982. Shortly thereafter she met Tom and they were married in the fall of 1985. She is not only the owner's wife she is also an officer for Hendry Aluminum, Inc. She is in charge of all accounts receivable, accounts payable, insurance certificate requests, and is a notary public. You can always count on Teresa to share a goodhearted laugh with you -but you have to be careful; she also has a quick wit!
---
Tommy Stearns, Operations Manager
Office: 239-303-0099
Email: tommy@hendryaluminuminc.com
Tommy is Tom and Teresa's son-in-law. He began working for Hendry Aluminum in 2001 as a shop helper. It was important to Tom and Tommy that he learned everything from the basics and work his way up the company ladder without special treatment. Tommy was an installer for over 10 years and has been taught many things in his apprenticeship with Tom. He is now the operations manager and has many duties including hiring employees, material orders, job scheduling, shop management, and field supervisor. Tommy is a hard worker who takes pride in his work and in our company!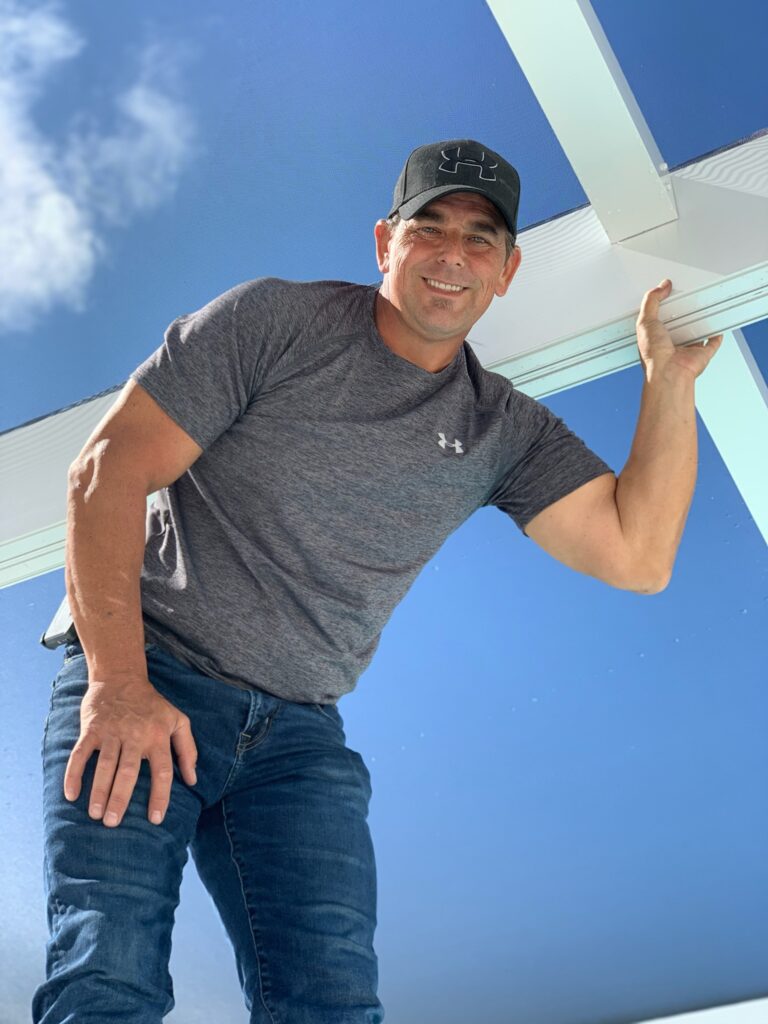 ---
Crystal Stearns, Office Manager
Office: 239-303-0099
Email: crystal@hendryaluminuminc.com
As the owners' daughter and the operation manager's wife, Crystal wears many different hats. Her duties include creating and updating customer files, permitting, helping with job scheduling, customer service, and much more. She loves her job and working with her family.