Megaview Screen Enclosures
---

---
Our signature enclosure, the MegaView, provides an unobstructed view that is designed to be safe and strong. These enclosures are very popular in golf course, lakefront and beachfront homes. You can enjoy the beautiful view without compromising the safety and security of a screen enclosure. MegaView screen enclosures have been featured in The HomeMag, Southwest Florida's home improvement magazine.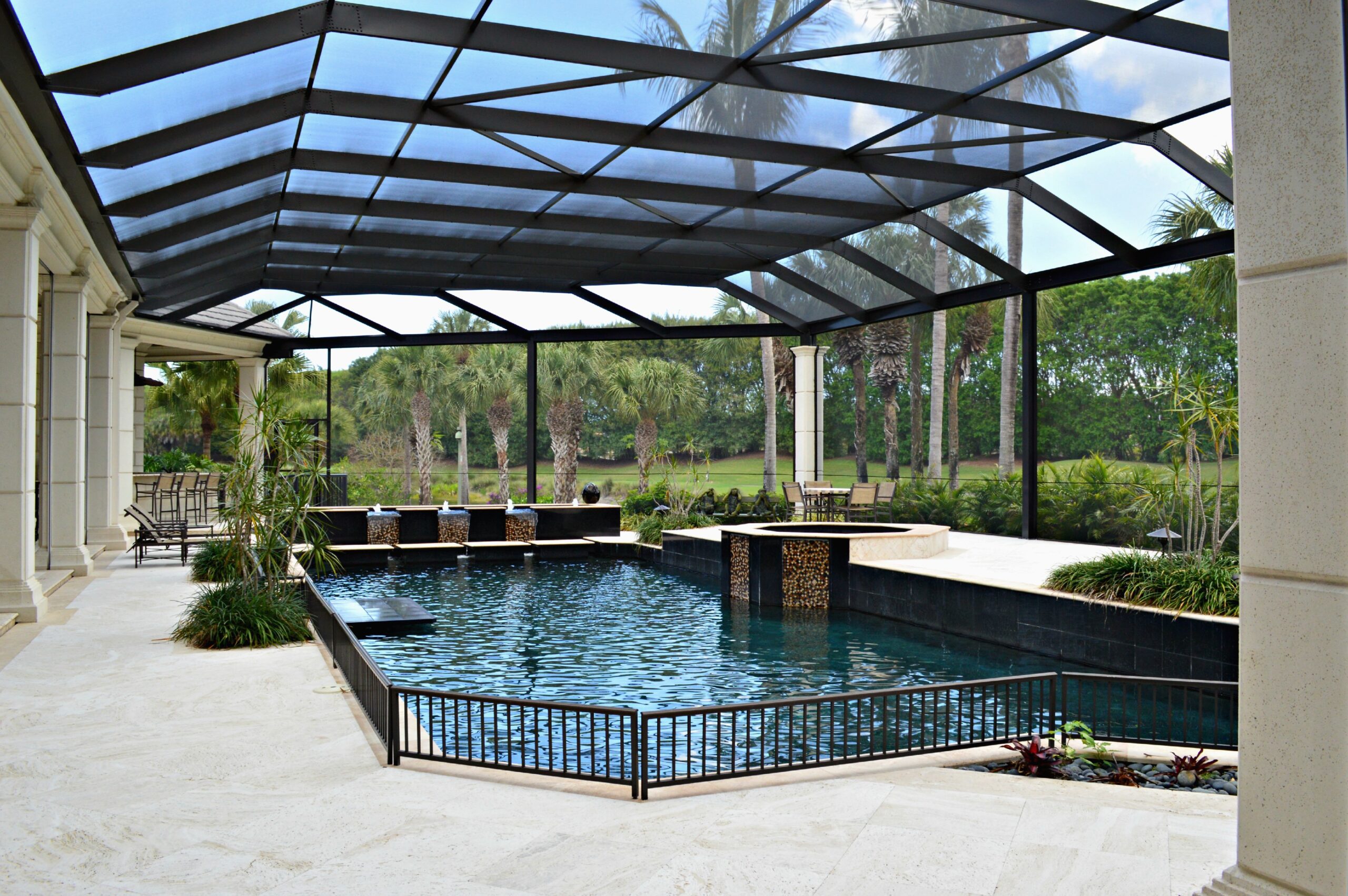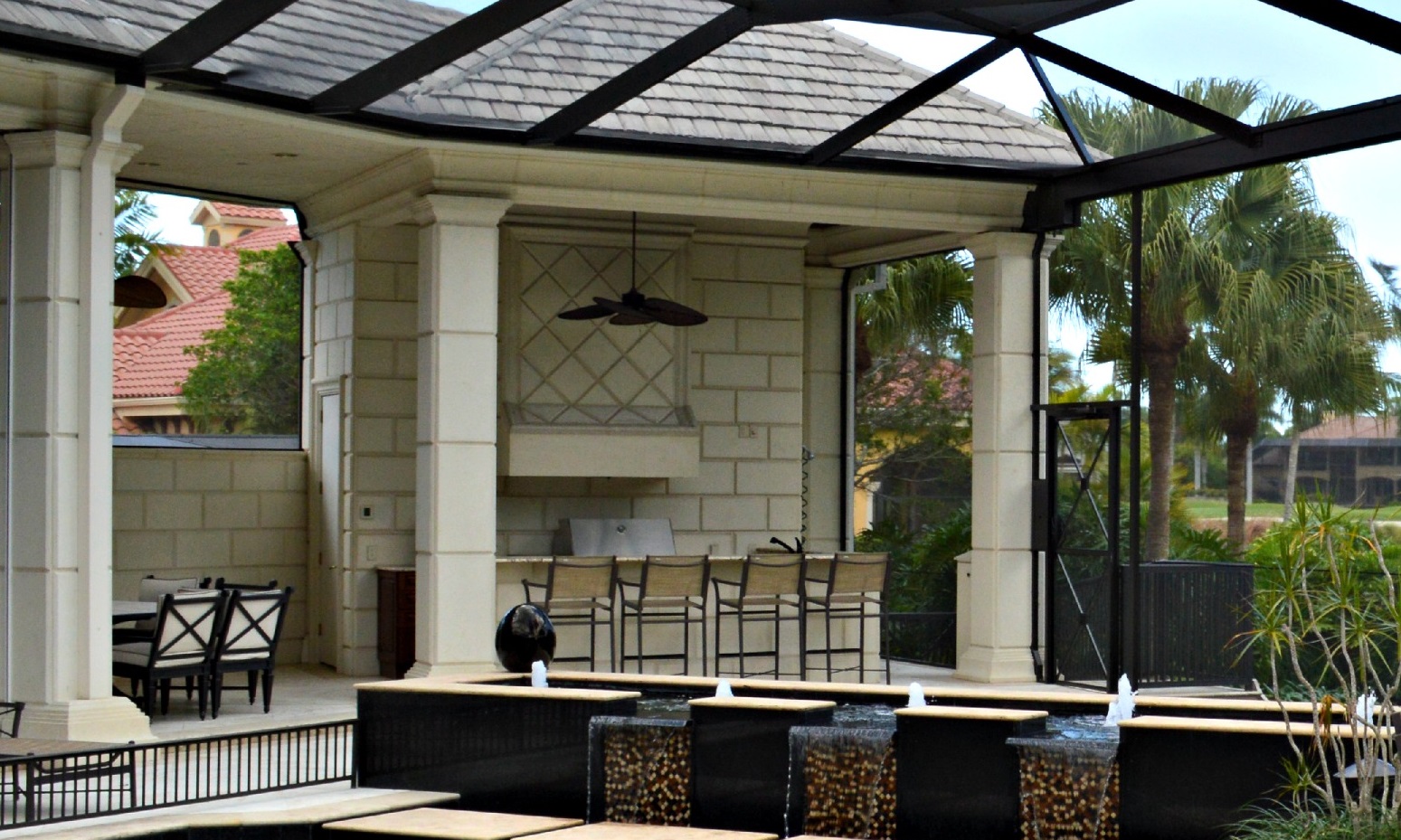 MegaView Screen Enclosure
MegaView screen enclosures are extremely strong and made from a space age fabric that can withstand hail, golf balls, squirrels, birds, and other small flying objects. In fact, the screen is so strong you can actually stand on it. Owner, Tom Hendry, not only stands by his enclosures you can see him here standing on it.
MegaView enclosures provide safety, security, reduced pool maintenance, and pest control. The MegaView pool enclosure has come a long way, even more so in the past couple of years. You have probably noticed a few changes over the years and we can offer you of a few options you may not have seen.
Hendry Aluminum specializes in custom screen enclosure designs. Have an unusual requirement or a challenging construction project? Hendry Aluminum screen enclosures are designed using Computer Aided Design (CAD) software that allows you to view a 3D model before construction begins.
MegaView screen enclosures are available in many different styles and two main colors – bronze and white. The styles available for you to choose from depend on a few factors. Your roofline, personal taste, and your budget are the primary factors involved in your screen design.   Contact us today for a free quote.