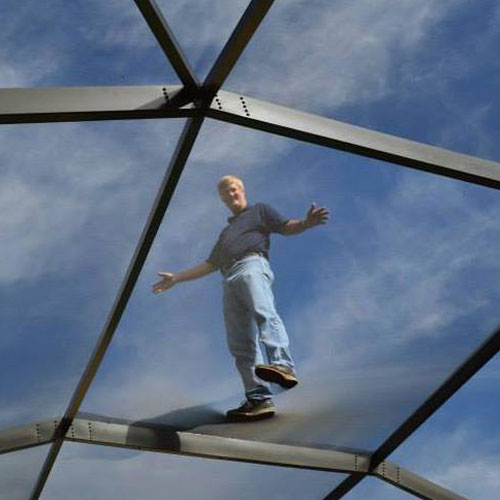 "We Dwell In Possibility"
Hendry Aluminum has been family owned and operated for over 25 years. Mr. Hendry has had his aluminum specialty contractor's license since 1987. He incorporated Hendry Aluminum in 2005. In that time the company has had its fair share of ups and downs including the construction boom in 2005 to the mortgage crisis in 2007. During that slow and difficult time Hendry Aluminum, Inc. kept going, working harder, setting more goals and higher standards. We even branched out by adding welding services to our list of specialties. It was also during that time when the concept of the MegaView design was born. Tom Hendry, the owner and president of Hendry Aluminum, Inc., loves a challenge. There have been several clients who were told that they could not have an enclosure due to the designs of their homes including curved pool decks, curved roof lines, heights, and size.
Hendry Aluminum's enclosures are built to meet or exceed current building codes, use site-specific engineering, and are personally tailored to the customer's needs. Each project is measured and drafted by the professionals at Hendry Aluminum then sent to a state certified engineering firm that approves the job for permitting and construction. The results are an aesthetically pleasing, quality, custom job that customers love and appreciate. Maximizing the homeowner's view while maintaining the benefits of having a pool enclosure is why Hendry Aluminum is preferred over other companies.
We hope that by introducing you to Hendry Aluminum you will be inspired to allow us to make your aluminum needs and home improvement dreams a reality. We welcome the opportunity to discuss your upcoming aluminum project. From start to finish, you can count on Hendry Aluminum to provide design alternatives that will fit your budget and style.