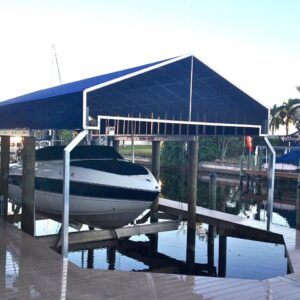 It's true that Hendry Aluminum has made a name for itself as a designer and installer of custom screen enclosures, but that's not all we do. We offer a wide range of specialty products, and we have the satisfied customers as proof positive that we do quality, professional work no matter the job. See an overview of the specialty products we have built in the past below.
Spiral Staircases
A spiral staircase is the perfect solution for when you need a quick way to get from point A to point B but don't have the space or desire for a traditional staircase. Each spiral staircase is unique, making them one of the most interesting specialty products we manufacture and install.
Entryways
There are few ways to increase your home's curb appeal as quickly as it is increased by a decorative entryway. You as the homeowner also benefit from a measure of protection against the elements. Such an entryway can also provide shade, and thus cooling the areas around doors. This can help reduce air conditioning costs.
Gates
Gates need to be both welcoming and secure. We offer strong aluminum gates with decorative accents to match any décor or landscape.
Signs and Designs
Our plasma cutter and CAD design programs allow us to make a wide range of signs and designs out of hardy aluminum. Whether you need a sign to announce something or a design to add a custom touch, we can make it.
Other Specialty Products
We can manufacture almost anything in addition to our attractive screen enclosures and the items listed above. We have manufactured specialty products for home, business and leisure use, including: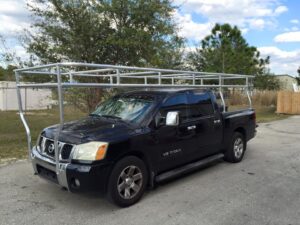 Bleachers
Window Guards
Truck Frames
Decorative Lattices
Made from aluminum, our finished products are durable and made to last. Call us today for a free estimate, and let Hendry Aluminum make your idea a reality.