You're likely familiar with Hendry Aluminum team members like President and Owner, Tom Hendry; his wife, Treasurer and Accounts Manager Teresa Hendry; their daughter, Office Manager Crystal Stearns; and her husband, Operations Manager Tommy Stearns. But do you know there are many other people who work hard every day to make Hendry Aluminum a success. Meet a few of our staff below.
Bob Bancroft, Sales Manager
With Hendry Aluminum since 2010, Bob talks with potential clients to make sure they understand how our products are superior to any others in our industry. He has a good understanding on the different types of products available and knows how to explain that to homeowners.
He is detail-oriented and caters to his clients' needs. No matter how big or small the project, Bob will see you through it!
Ty Ferus, Salesman
Ty has be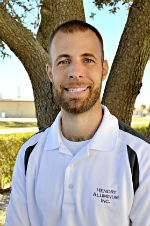 en installing screen enclosures since 1999, giving him a great store of knowledge of how enclosures are built and installed. As a sales team member, Ty is able to provide clients with several options to maximize their outdoor living spaces while staying within budget.
He follows a project from
start to finish.
Mark Adams, Design Technician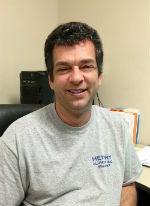 Mark has been in the aluminum industry since 2000 and joined the Hendry Aluminum team in 2013. As a Design Technician, Mark has dedication to detail and is adept at Solid Works computer software. Each job requires measurements that must be taken with precision, down to a 1/16th of an inch.
He is responsible preliminary drawings, drawings for association approval, permit drawings or field drawings for prefabrication and installation.
Next time, meet the hard-working professionals who create the screen enclosures and install them!
If you're ready to discuss a screen enclosure for your home, contact us at Hendry Aluminum for a free estimate.